Regular price
Sale price
$12.50 USD
Unit price
per
Sale
Sold out
The Lost and the Jammed is a three stat, high lethality dungeon-crawling game filled with strange and esoteric firearms, wandering gunslinger-mystics and high-calibre monsters threatening to overwhelm the last strongholds of civilisation. Written and produced by Tom Mecredy and Zachary Cox. The Lost and the Jammed presents a uniquely twisted roleplaying experience, taking a dark fantasy setting, such as Warhammer Fantasy, the Witcher or Dark Souls, and mixing with the gunpowder gonzo of Enter the Gungeon.

Players step into the waterlogged boots of the Flotsam, mercenaries and adventurers drawn to the Blighted Lands by the promise of plunder. When the Old Kingdom's mancers unleashed the cataclysm that broke the world, they left devastation in their wake. The Blighted Lands are all that remain, the last bastion of humanity clinging to survival in the skeletal remains of the Old Kingdom.
You'll explore abandoned gun foundries, dilapidated war machines, and isolated settlements, encountering infernal demons, grotesque aberrations, and chanting cultists. Uncover the science and magic of the Old Kingdom and bend it to your will, helping humanity cling on in the face of utter annihilation.
This 108 page softcover A5 book was crowdfunded as part of Zinemonth 2022. It was created by Tom Mecredy and Zachary Cox, illustrated by Perplexing Ruins, edited by Cody Faulk and designed by Minerva McJanda. The cover was created by Chris Bissette. The map of the Blighted Lands was created by Fernando Salvaterra.
Share
View full details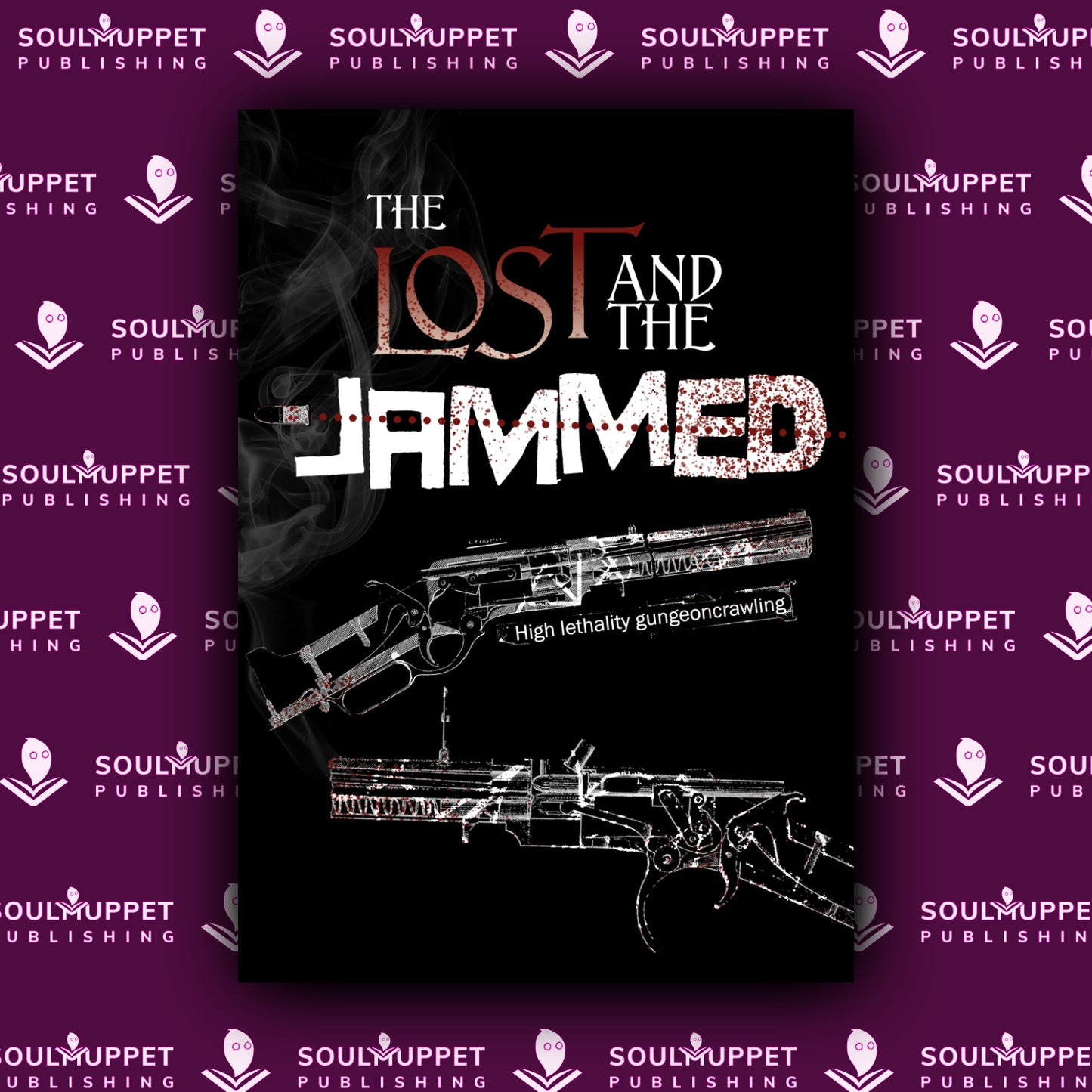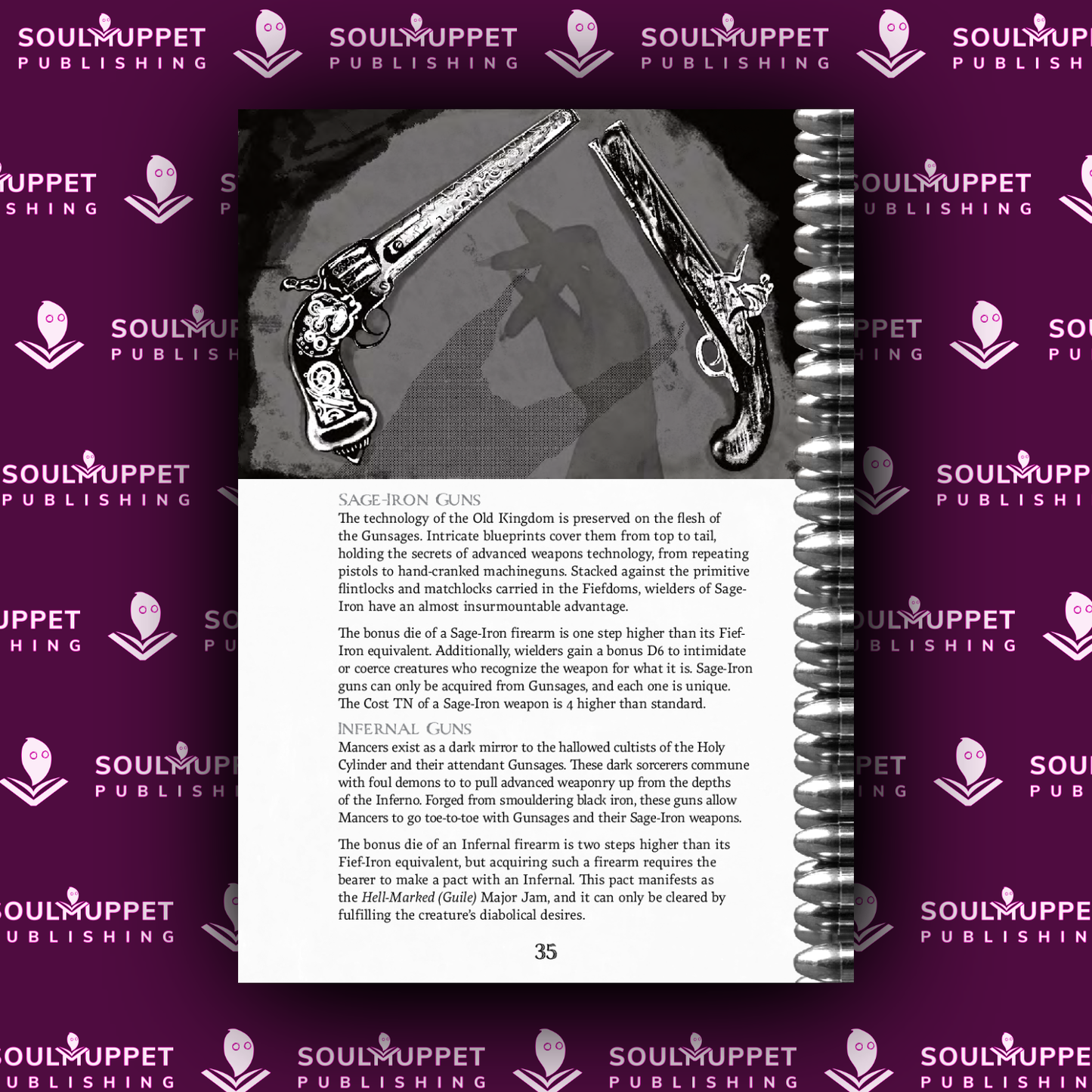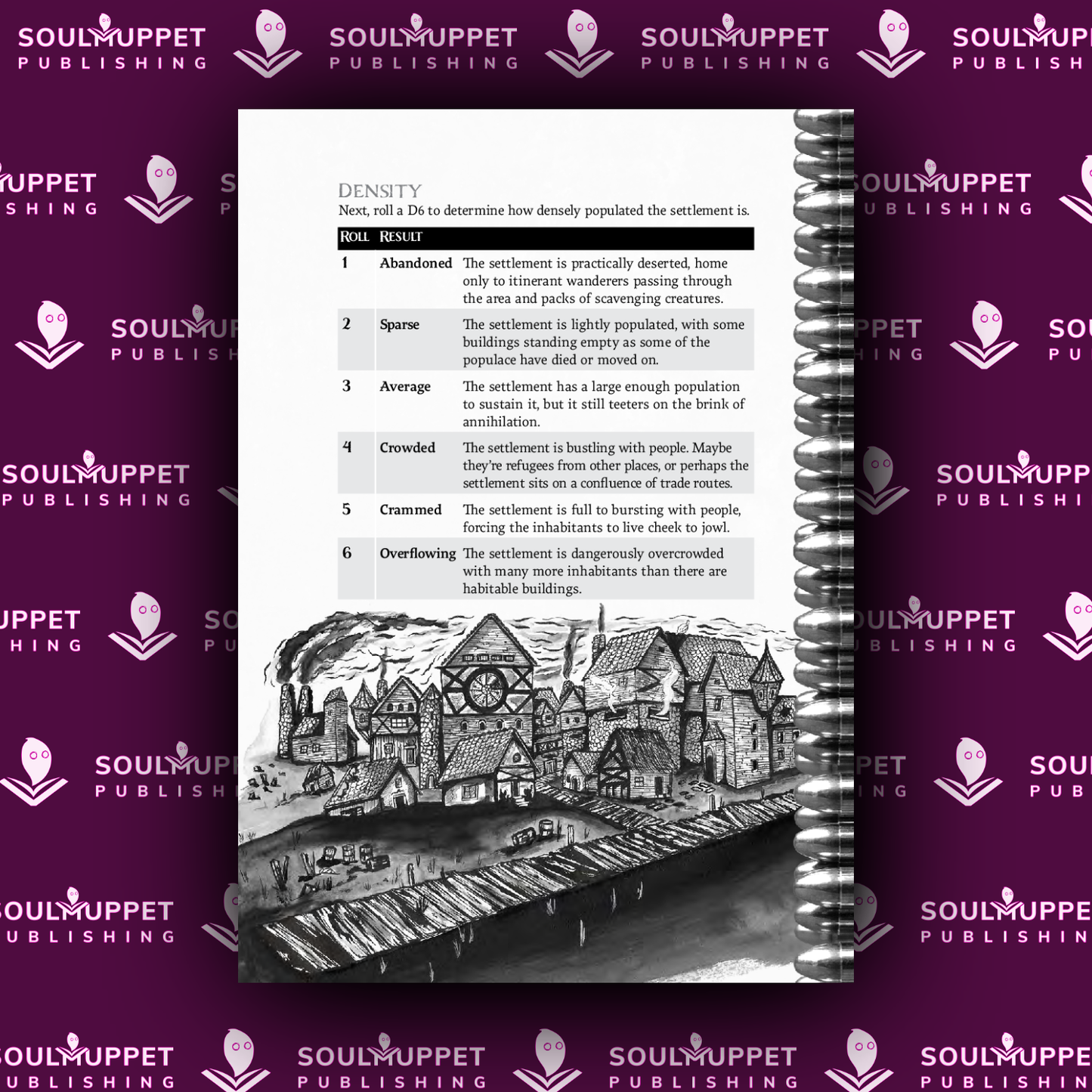 Collapsible content
SHIPPING INFO

SoulMuppet uses shipping partners in the UK and USA to provide shipping that's versatile and cost effective. We've focused on working with indie people within the games industry who understand our products, and providing shipping that lets as many customers as possible pay customs fees and duties upfront to avoid hassles at the border.

Our US shipping operation is a single person working part-time and our UK operation is part of a shared service with other games companies. Both are small and are businesses we hope we can help grow alongside us. This means we absolutely cannot ship and process items like a giant online business with multiple fulfilment centres, and nor do we aspire to. We're focused on paying the people we work with a fair wage and treating them as people.

United Kingdom Delivery

We send UK packages 1st class untracked, although larger and heavier packages may be sent tracked. The rates we charge on the store are for untracked. Typically this means a 2-4 day turnaround from you ordering your books to delivery. This is subject to delays related to Royal Mail services such as strikes or seasonal volumes. On occasion, large volumes of Kickstarter fulfilment at our warehouse can delay store orders.

United States Delivery

We send US orders via USPS media mail where possible. Turnaround times in our US warehouse vary significantly as it is a shared service that does a lot of Kickstarter fulfilment. Most orders will be processed within 48 hours, but processing can take up to 7 working days.

Most orders are sent via USPS media mail, but where items are not suitable for media mail we'll choose the most appropriate service for the order based on its contents.

EU Delivery

We send EU packages tracked and where available via services that include duty paid in advance. This is reflected in what you pay on the store. For Kickstarter fulfilment products, this relies upon you picking the correct country variant and paying the correct amount. All our packages are sent with duty paid as books or at standard rate for non-books items. We are not able to take responsibility for decisions made by customs agencies in destination countries if they decide additional charges are needed.

Duty paid in advance services have a limit of £135. If your order goes over this value you will be responsible for dealing with the cost of duties and customs on arrival.

Rest of World Delivery

We set up shipping rates for countries not covered above on an individual basis. If you find the store shows everything as out of stock or you are unable to complete checkout because of your address, please contact us and we'll investigate options for setting up shipping to your country.

We send orders to countries not covered above using tracked services that are the most reliable available to us. This is often expensive, but costs less then resending packages multiple times.