Regular price
Sale price
$65.00 USD
Unit price
per
Sale
Sold out
Imagine the typical adventuring party of most old-school games, but in a modern-day setting. A world with police, the internet, chain stores... The familiar band of mercenaries, occultists, criminals, weirdos and outcasts drift into the underworld. This is the premise of Esoteric Enterprises: the occult exists in a dangerous black market, where organised criminals traffic in magical grimoires and relics alongside narcotics and weapons. Hidden from the public eye, various gangs, cults and covens struggle for influence and resources in the dark tunnels beneath every city. Beneath that, stranger things lurk; inhuman creatures turn their cold gaze on the mortals who intrude on their subterranean realm.
The book contains both player-facing rules and extensive GM tools.
On the player side, there are eight classes, covering various career criminals, mad doctors, occultists and mystic cultists, as well as a customisable 'Spook' class for non-human PCs.
The game rules will be familiar to fans of old-school roleplaying, providing a spin on traditional mechanics fitting for the modern setting. Combat is brutal, fast and can result in serious injury.
The GM's section is designed to assist running a campaign straight out of the book. Included are guidelines to create an extensive undercity megadungeon and the complex network of factions within. The book is dense with sample content and random tables to generate your own setting.
The book is a full cover, A4 248 page hardback. Emmy Allen is responsible for Ennie Award winning The Garden's of Ynn, as well as the Stygian Library and Wolf-Packs and Winter Snow. More of Emmy's work can be found as www.cavegirlgames.blogspot.com or @dyingstylishly on social media.

Share
View full details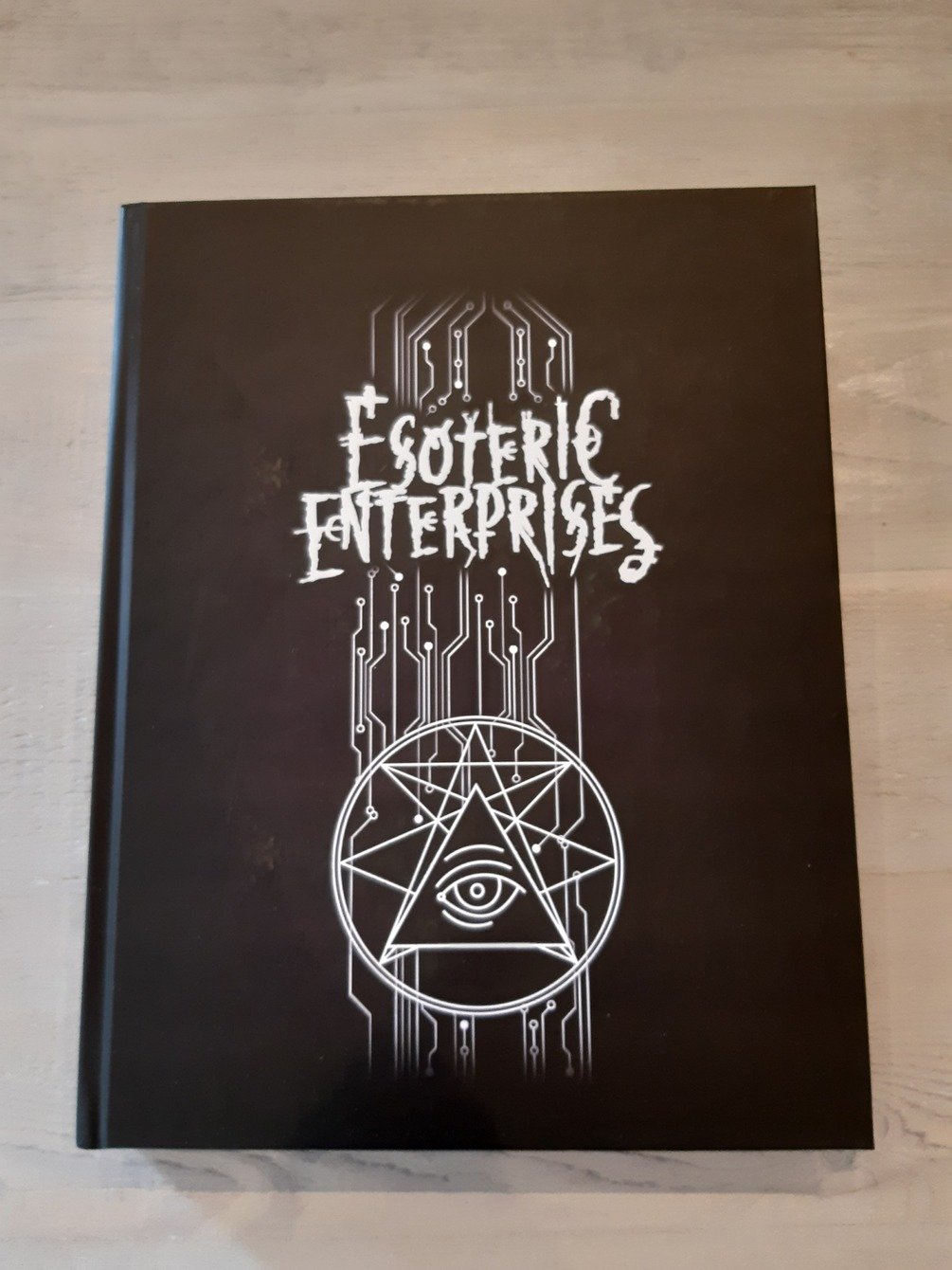 Collapsible content
SHIPPING INFO

SoulMuppet uses shipping partners in the UK and USA to provide shipping that's versatile and cost effective. We've focused on working with indie people within the games industry who understand our products, and providing shipping that lets as many customers as possible pay customs fees and duties upfront to avoid hassles at the border.

Our US shipping operation is a single person working part-time and our UK operation is part of a shared service with other games companies. Both are small and are businesses we hope we can help grow alongside us. This means we absolutely cannot ship and process items like a giant online business with multiple fulfilment centres, and nor do we aspire to. We're focused on paying the people we work with a fair wage and treating them as people.

United Kingdom Delivery

We send UK packages 1st class untracked, although larger and heavier packages may be sent tracked. The rates we charge on the store are for untracked. Typically this means a 2-4 day turnaround from you ordering your books to delivery. This is subject to delays related to Royal Mail services such as strikes or seasonal volumes. On occasion, large volumes of Kickstarter fulfilment at our warehouse can delay store orders.

United States Delivery

We send US orders via USPS media mail where possible. Turnaround times in our US warehouse vary significantly as it is a shared service that does a lot of Kickstarter fulfilment. Most orders will be processed within 48 hours, but processing can take up to 7 working days.

Most orders are sent via USPS media mail, but where items are not suitable for media mail we'll choose the most appropriate service for the order based on its contents.

EU Delivery

We send EU packages tracked and where available via services that include duty paid in advance. This is reflected in what you pay on the store. For Kickstarter fulfilment products, this relies upon you picking the correct country variant and paying the correct amount. All our packages are sent with duty paid as books or at standard rate for non-books items. We are not able to take responsibility for decisions made by customs agencies in destination countries if they decide additional charges are needed.

Duty paid in advance services have a limit of £135. If your order goes over this value you will be responsible for dealing with the cost of duties and customs on arrival.

Rest of World Delivery

We set up shipping rates for countries not covered above on an individual basis. If you find the store shows everything as out of stock or you are unable to complete checkout because of your address, please contact us and we'll investigate options for setting up shipping to your country.

We send orders to countries not covered above using tracked services that are the most reliable available to us. This is often expensive, but costs less then resending packages multiple times.